Upstate of Mind - Women's Pine Tree Pullover - Graphite Heather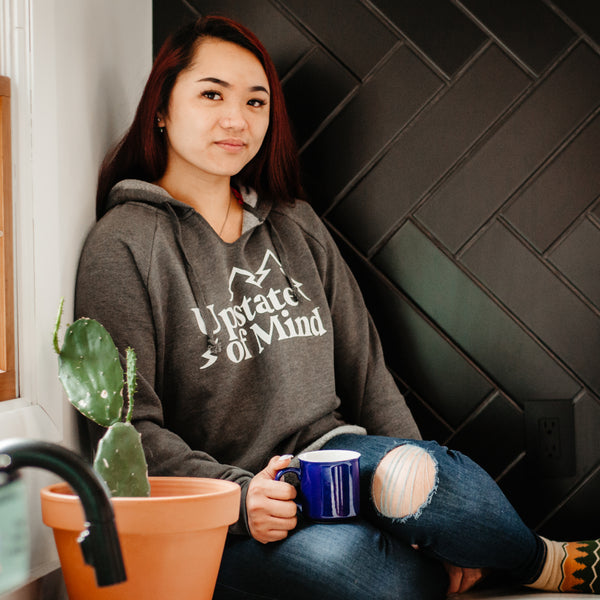 Our brand new Upstate of Mind Pine Tree Pullover! This hoodie is a super comfy, super soft fleece - designed for comfort.
This fleece is a midweight special cotton/poly blend.
UPSTATE OF MIND™ IS A REGISTERED TRADEMARK OF COMPAS LIFE™.
Printed & Designed Locally, garments sourced responsibly! 
Click here for Size & Fitting Chart