Troy New York - Golden Pilsner Glass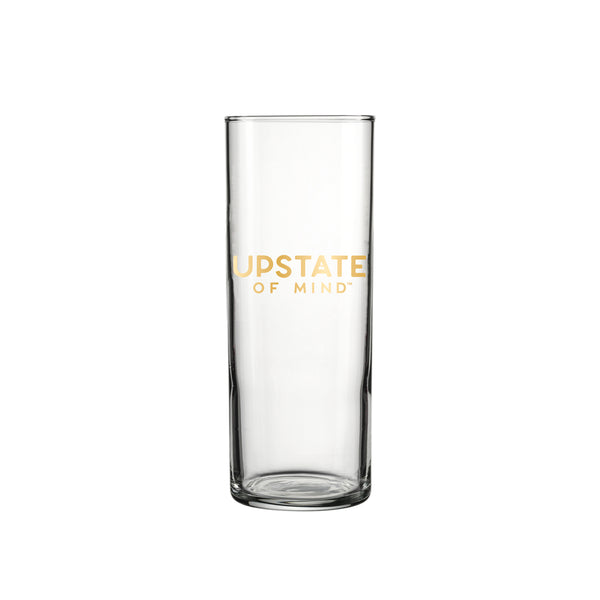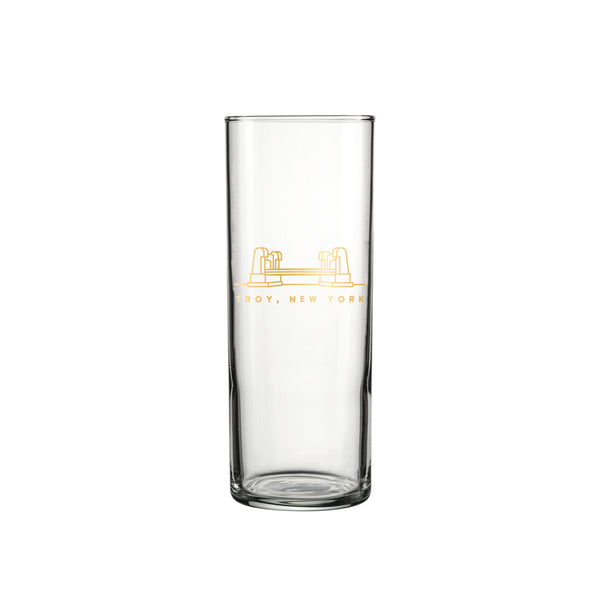 A brand new 12 oz. pilsner glass featuring our new Troy logo! Upstate of Mind graphic on the front, and the Troy Bridge on the back.
Printed in reflective gold for a classy, elegant look and feel.
12 ounce Pilsner Glass. Hand-wash only!