Upstate Squatch Enamel Pin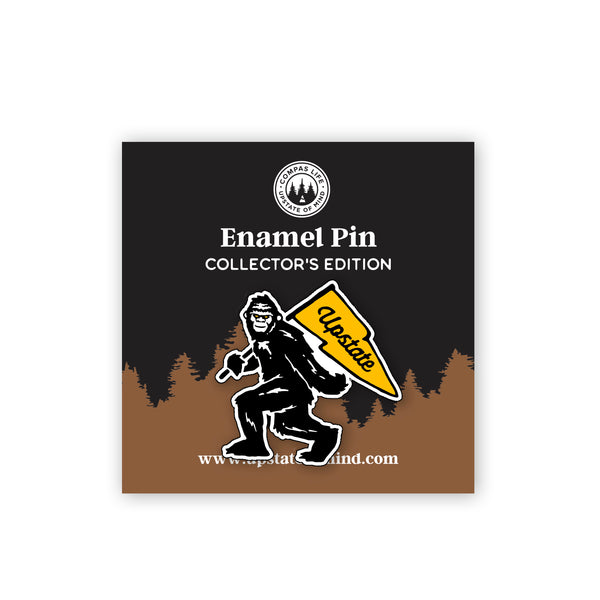 What's that rustling in the woods over there? Is it a man? An Ape? We may never know!
Are you an avid Squatch believer? Well, now our famous friend can come with you anywhere! 
Soft Enamel Pin with Rubber Clasps.
Black Nickel Backing.
Designed in New York.