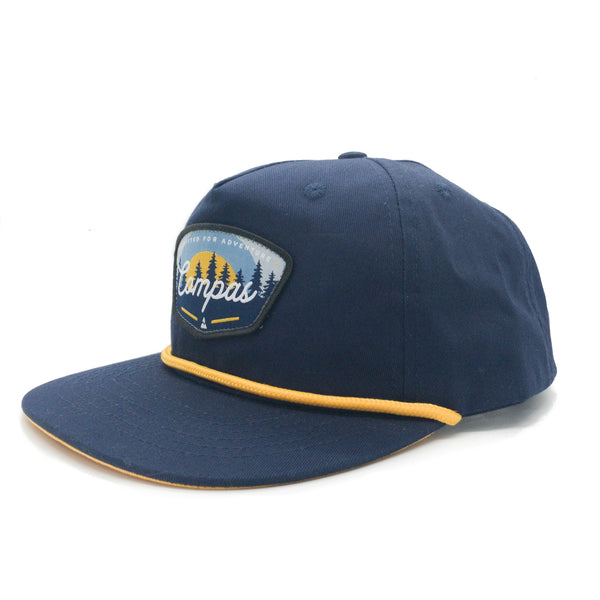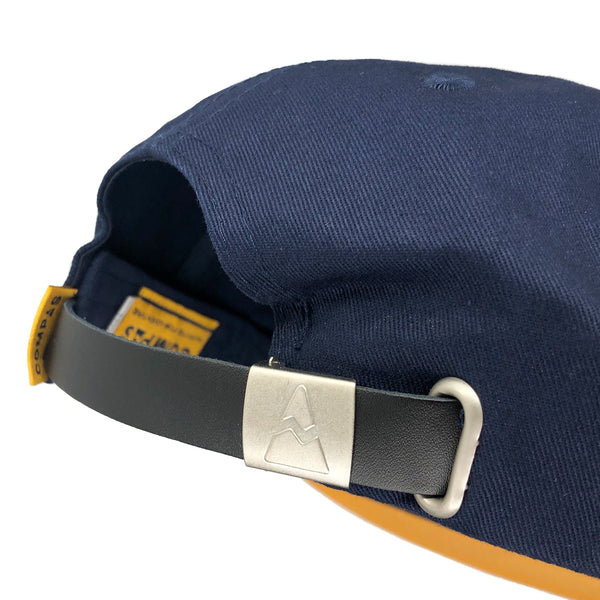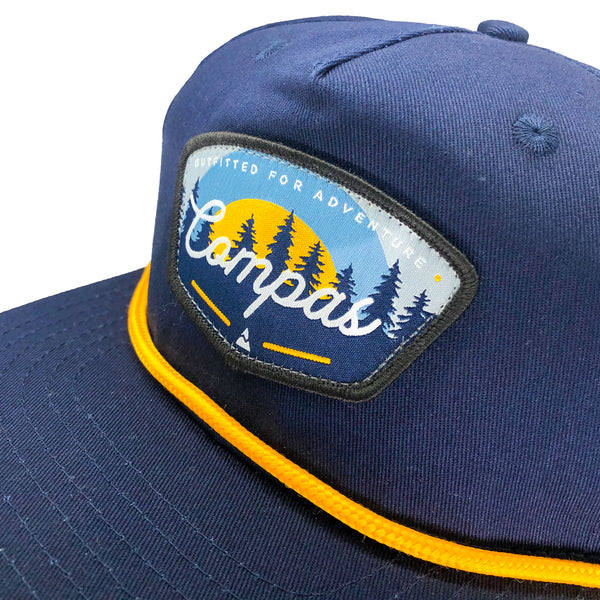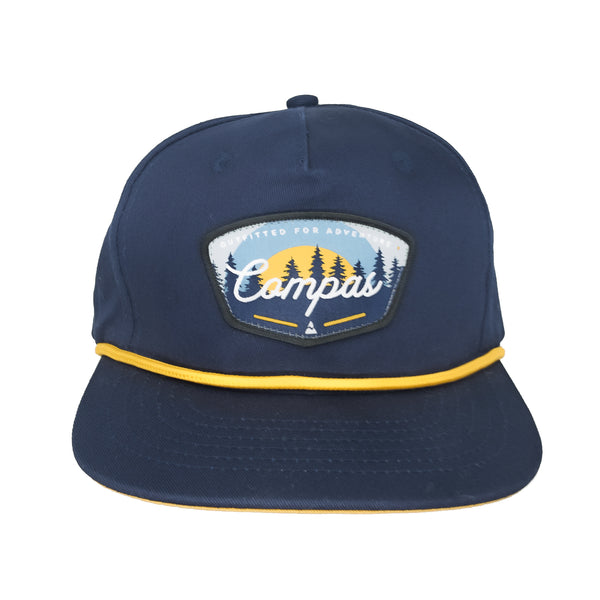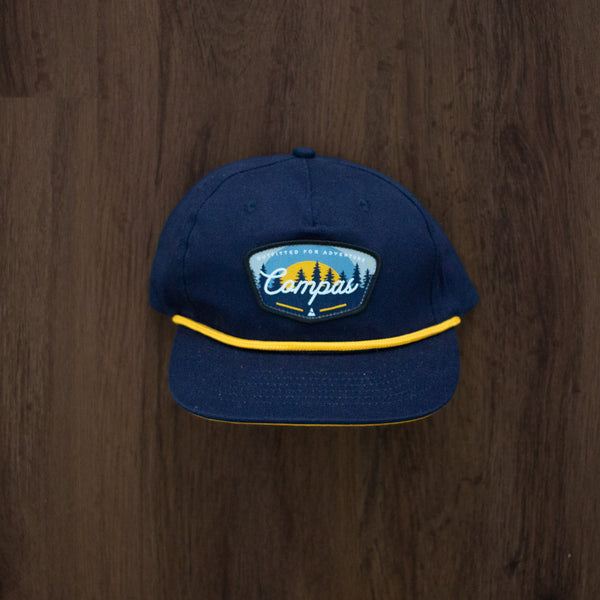 The Commander Cap is the perfect #lakelife hat for your early kayaking adventures or evening exploring.
Modeled after those epic hats found hanging in your Grandfather's basement! This hat is fully customized with leather strap backing and embossed mountain logo emblem on the buckle.
Color: Navy / Yellow

One Size & Adjustable.