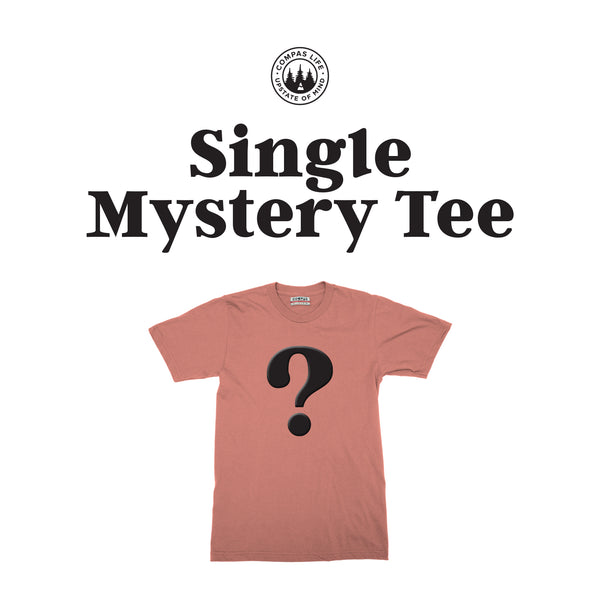 For a limited time, we are offering a single mystery tee option!
We have a wide variety of discontinued and rare styles that we are offering at a clearance price of $10! All products are chosen at random, but please feel free to include any style preference in the comment section and we can do our best to match your style! 
*All mystery products are final sales. NO returns are available on these items.