Upstate Motel Key Keychain - Burnt Orange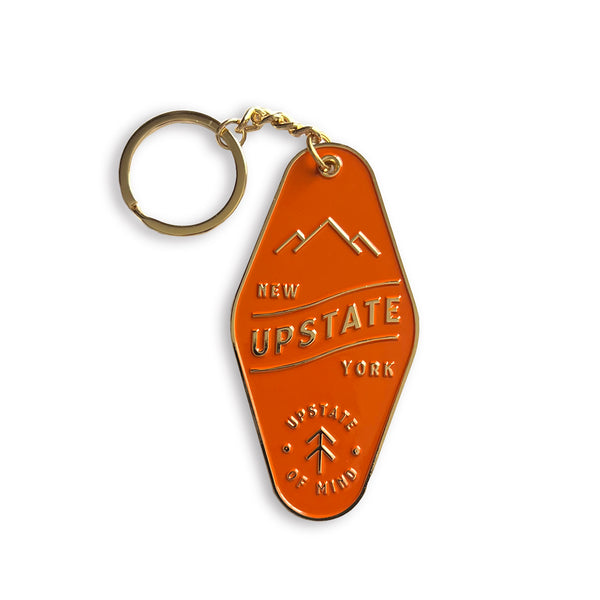 Nostalgia with a dose of modern touch!
Our brand new Upstate Motel Key Keychain is an homage to decades past when roadside motels were the place to be. 
New and Improved Design- longer, heavier guage chain for better durability.
 Soft Enamel on Metallic Gold colored Nickel on a gold looped Keychain
Designed in New York.
UPSTATE OF MIND ™ IS A REGISTERED TRADEMARK OF COMPAS LIFE™.