Upstate Legends & Lore - Cryptids Tote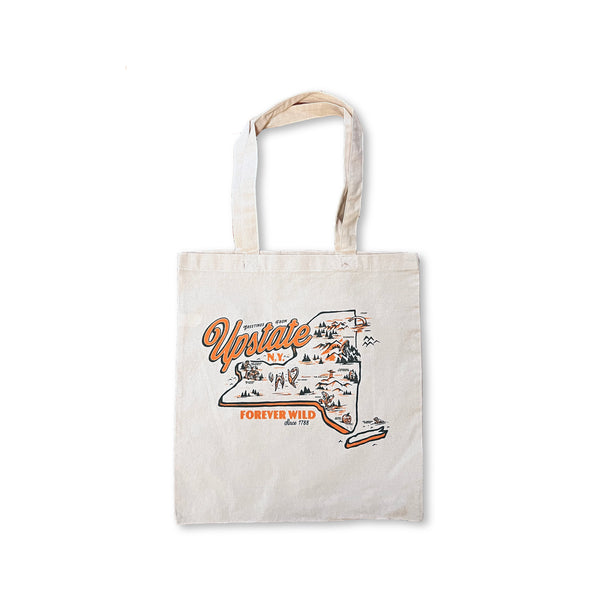 Upstate Legends and Lore Tote bag!
A brand new tote to match our Exclusive Store Only Tee Release!
Lightweight canvas tote with a waterbased screenprint featuring your favorite Upstate Cryptids (plus a few extras!).
Designed & Printed in New York. Tote Made in China.
UPSTATE OF MIND ™ IS A REGISTERED TRADEMARK OF COMPAS LIFE™.