Upstate of Mind Mountain Range Pocket Tee - Mossy Green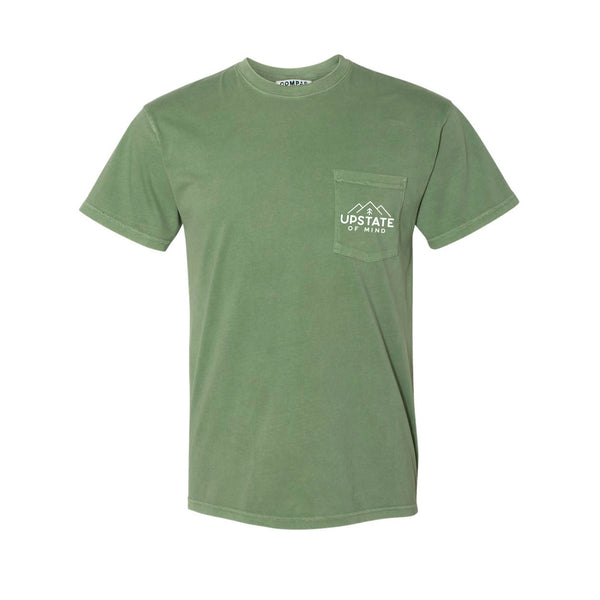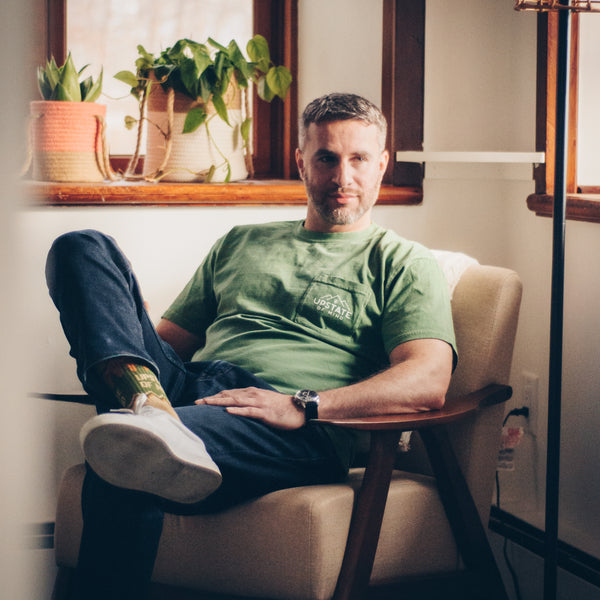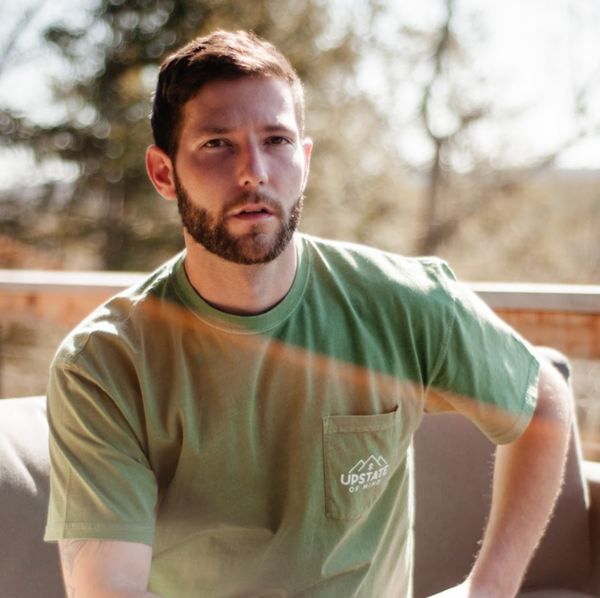 Our brand new Upstate of Mind Mountainside Pocket Tee.
A super comfy, well-worn pocket tee - designed to be subtle and comfortable. Soft hand feel print on a vintage washed tee. 
This tee is 100% Pigment Dyed Combed Cotton, light-weight fabric.
Also available in Salmon.
UPSTATE OF MIND ™ IS A REGISTERED TRADEMARK OF COMPAS LIFE™.
Printed & Designed Locally, garments sourced responsibly! 
Click here for Size & Fitting Chart