Upstate of Mind Mini Pennant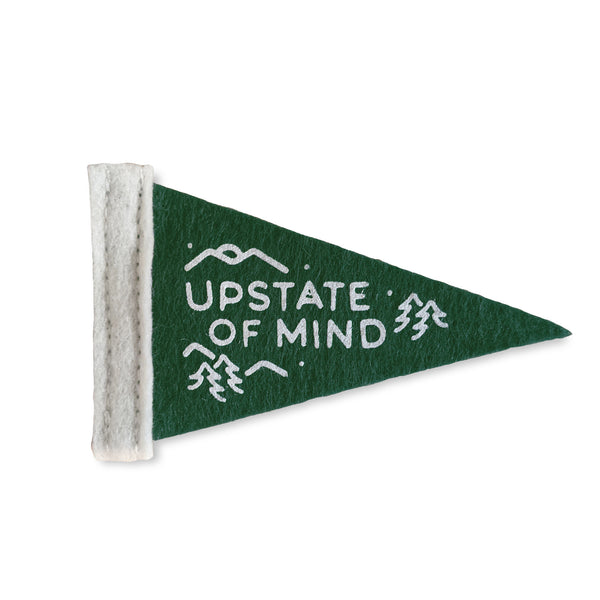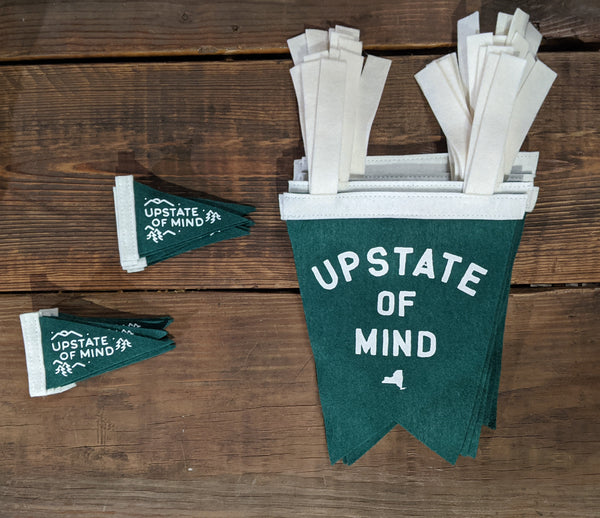 A brand new, adorable Upstate of Mind mini felt pennant made by the felt masters at Oxford Pennant in Buffalo, NY. 
This little pennant measures in at. 2.5" x 4" and is the perfect desk and office accessory!
The mini Upstate of Mind Pennant is printed on forest green felt with white accent felt.